My name is Suzanne Albanese. Here are ten things I'd like you to know about me.
1. I've been teaching full time since 1988. Other jobs included credit collections for a bank and for a furniture company.
2. I got my B. A. (Spanish and Communications) from Virginia Tech and my M.B.A. from Averett University
3. My husband and I both come from big families, but we only have one child.
4. I lived in Virginia for most of my life.
5. I like jogging, hiking, biking, reading, and watching movies. I enjoyed going on trail rides when I was growing up.
6. My favorite junk food is French fries.
7. My Favorite healthy snack is apples.
8. My favorite beverage is coffee.
9. My favorite season is Spring (but I love snowy days)
10. One of my hopes for this school year is that all my students incorporate Spanish into their daily lives

Information on Barcelona, Madrid, and Rome Trip 2018
Total Fee:

$3,122.00

*
Deadline December 4, 2017.

Dates: March 29, 2018 - April 2, 2018
Tour Group: Explorica/WorldStrides
Contact salbanese@piedmontclassical.com with any questions.

Powered by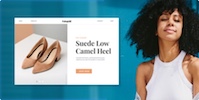 Create your own unique website with customizable templates.